Company Profile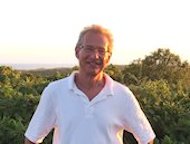 Hello! My name is Larry Kahm, and I am President of Heliotropic Systems, Inc.
I have run my own consulting firm for more than 15 years. During that time, I have developed the skills to analyze, design, develop, and support exceedingly complex computer systems and applications.
I got my start in the financial services industries (banking, brokerage, and insurance) where I learned the core aspects of business-class computing: Quality, Accuracy, Consistency, and Security.
I have worked for several Fortune 500 firms, like Morgan Guaranty Trust (part of J.P. Morgan), Smith Barney (previously part of CitiGroup), PaineWebber (UBS), and AIG to deliver systems that improved overall corporate productivity.
In 2005, I began to receive calls from small- to medium-sized businesses asking for help with their computer systems. The work was rewarding and personally satisfying, so I changed my business focus, but continued to employ those important core skills.
When you own a small business, you have to overcome a number of obstacles to become successful. As a consultant, and your trusted technology partner, I realize how much you have invested in your business. You want computer systems that are easy to use and maintain. I strive to deliver those results for you – and provide you with a 100% guarantee: If we cannot resolve a problem to your satisfaction, you are entitled to a 100% refund – no questions, no hassles.
Heliotropic Systems, Inc. is based in Fort Lee, NJ and we service the tri-state metropolitan area.
Contact us for more information.